eStatements


October 16, 2023
A few years ago, my son decided to clean out a drawer full of miscellaneous paperwork and mail. "Ma – do I need to keep all of these bank statements?" his text read. He had almost 50, all unopened, squirreled away. I asked why he never looked at them and he said there was no need because he monitored his transactions with the app. "OK – why don't you get them electronically then instead of mailed?" I asked. He responded with a shrug emoji… "I didn't know I could."

"So, I can just throw them all away?", he asked.
"No, kid – you really should shred them. They contain your personal and financial information (facepalm emoji) (heart emoji)."

Why switch?
I get electronic statements for all of my financial accounts and credit cards. Do I ever look at them? No, because like my son, I keep a good eye on my accounts with digital banking. BUT – if I ever need to provide a copy or look for a transaction from months ago, I can do so pretty quickly and without asking for help from my financial institution or credit card issuer.

What are some other benefits?
• Electronic statements are PDF files that can be viewed on any device, downloaded and saved, then easily emailed or printed.
• You receive the statement faster.
• Your financial information is safe from criminals who steal mail.
• You don't have stacks of paper taking up space or sitting out for others to see.
• Any time you can go paperless with billing and statements, you're saving a few trees.
• Requesting copies from your bank or credit union can cost a fee.

Signing up is easy.
If you want to sign up for eStatements and you use OFCU's digital banking, log into your account. Look for the Documents tab. It should be right under your list of accounts. On mobile, you will need to swipe the row to see it. Follow the prompts to get it set up. If you have multiple accounts (for example a personal and a joint) you will need to repeat the process when signed into each.

Once completed, you will see a list of up to 18 months of statements. You can access them any time, by clicking on that Documents button. You will receive an email each month, letting you know that your statement is available.

If you need help, give us a call!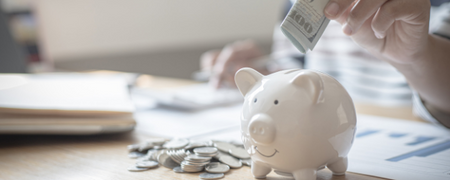 What is Financial Wellness?
I think I've always managed my money fairly well. But I spent many, many years living paycheck to paycheck and having to borrow from my parents if something came up…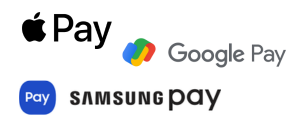 Mobile Pay & Digital Wallets

 
My teammate flashes her Apple Watch wherever she can – gas pumps, Subway, the vending machine…  But, a lot of people don't know about mobile pay or understand how it works.

Credit Cards & Interest Rates
A few weeks ago, I was paying for purchases in a retail store and was asked if I wanted to apply for their credit card. I said I wasn't interested, and the cashier replied, "Good. The interest rate is 30%! Can you believe that?!"