Answer & Win!


September 26, 2023
Hmm… probably not. Have you been the victim of a survey scam that landed in your email? You're definitely not alone.
Our Plastic Card Coordinator, Kelly, had this to say… "Ugh! Many, many of our members fall for these surveys! 'Fill out this Harbor Freight survey and pay the shipping fee of $7.95 and you will get a free tool kit or a drill.' These are NEVER from the said merchant. And they almost never get the 'FREE' item. And then they find they are enrolled in a subscription of some sort when other charges start hitting their accounts."

Take a second and think about it.
Stop and think. Have you even done business recently (or ever) with the company the message is supposedly from? Aimee in our Call Center just received a survey email offer from 'United Airlines'. She has never even flown on an airplane.

Is the offer 'too good to be true'? Most likely it's a scam. Do you even need or want the item or reward – or is it just 'too good to pass up'?

Red flags.
Look for the usual ones we try to educate everyone about:
• Misspelled words, words that should be capitalized that are not (and vice versa), punctuation errors.

• Who is it from? JoeSmith2251445_customersurvey@gmail.com? I'm 99.9% sure he isn't sending out surveys for Costco.

• A sense of urgency. "Act now!" "Don't miss out!" "Only 10 left!"


Examples
Here's that
email that Aimee received
with red flags pointed out.
Many businesses like Dick's Sporting Goods and Harbor Freight are aware of scams related to them and have warnings on their websites
like these
.
Do you think the email is a scam? Do a quick search for '(company name) email scam' – you may find it's been reported.
And the
Better Business Bureau
has some great information, too. 
Protect your personal information.
Once a fraudster has your bank account information, they have access to your money. Please stop and think before you take out that card and start typing numbers. But if you do fall for one of these survey emails, like so many do, please keep an eye on your transactions and report any suspicious activity to us.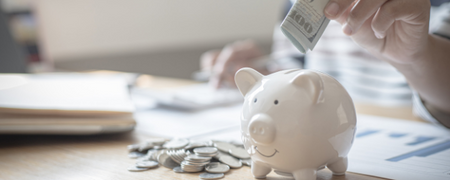 What is Financial Wellness?
I think I've always managed my money fairly well. But I spent many, many years living paycheck to paycheck and having to borrow from my parents if something came up…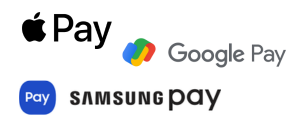 Mobile Pay & Digital Wallets

 
My teammate flashes her Apple Watch wherever she can – gas pumps, Subway, the vending machine…  But, a lot of people don't know about mobile pay or understand how it works.

Credit Cards & Interest Rates
A few weeks ago, I was paying for purchases in a retail store and was asked if I wanted to apply for their credit card. I said I wasn't interested, and the cashier replied, "Good. The interest rate is 30%! Can you believe that?!"