Shopping online. Safely.


August 21, 2023
Even before COVID, I much preferred shopping online - it's just so easy and convenient. But, it's a little too convenient sometimes. So many people just 'add to cart' and check out without checking out who or where they are buying from. I hear our call center representatives talking to members every day about fraud notifications and disputing charges.

Shop from sites you are familiar with.
Sure, I see some tempting stuff in my Facebook feed – like that very cool bird feeder with a camera. If it's something I'm really considering purchasing, I look for it on Amazon or Walmart.com. *Try to avoid clicking on and buying from the Facebook ad. Go directly to the website of the company.

Look for the lock.
Look for the padlock icon in the address bar. Never buy anything online from a site that doesn't have SSL (secure sockets layer) encryption installed. The URL (web address) will start with HTTPS—instead of just HTTP like this: (https://tjmaxx.tjx.com). 

Stop oversharing.
No online retailer needs your social security number or your birthday to do business.

Guest or Account?
Will you be purchasing from this site often? If not, take advantage of the
'check out as a guest'
option if there is one. If you choose to create an account, use a
strong, unique password
.
Use a secure payment method.
Credit cards are a safe choice because they come with fraud protection and, unlike a debit card, the money in your bank accounts is not at risk if things go awry.
Mobile payment
apps like Apple Pay are even safer because your account information is not transmitted. The app generates an authentication code for the purchase that can't be stolen and reused.
Keep everything!
When I shop online, especially if it's a one-time purchase or with a retailer I don't have an account with, I keep everything. I have a folder called 'Purchases' in my email account where I save the order confirmation, receipt, shipping notification and any messages between me and the seller.
Why?
Because, if that item doesn't arrive I will have all the information I need to contact the merchant. 
Y
ou
need to contact the merchant before you can dispute a charge with your financial institution. Your credit union or bank can't contact them for you. If you can't resolve the situation, or even get in touch with the merchant, your financial institution is going to need the information in those emails to file a dispute for you and attempt to get your money back.

No doubt, online shopping has made my life, and most likely yours, easier. But, it has also made it easier for fraudsters to steal our money and our information. One last tip…if the deal seems too good to be true, it probably is. Trust your gut. Ask around. Research the company. Be smart and shop safely.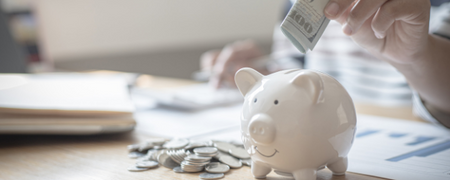 What is Financial Wellness?
I think I've always managed my money fairly well. But I spent many, many years living paycheck to paycheck and having to borrow from my parents if something came up…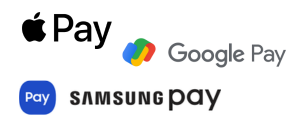 Mobile Pay & Digital Wallets

 
My teammate flashes her Apple Watch wherever she can – gas pumps, Subway, the vending machine…  But, a lot of people don't know about mobile pay or understand how it works.

Credit Cards & Interest Rates
A few weeks ago, I was paying for purchases in a retail store and was asked if I wanted to apply for their credit card. I said I wasn't interested, and the cashier replied, "Good. The interest rate is 30%! Can you believe that?!"