This article was written by guest author Ashley Provencher. 
Learning to Save 


August 10, 2023
I started working at the very young age of 13. I was provided this opportunity because I lived in a farm town. From then until now, age 34, I have always had a job.  Unfortunately, when I was young and starting to earn money, no one ever suggested to me to save any of it.
I was under the impression money is spent before we have even received it. I saw my parents in constant debt, but still putting the food on the table and clothes on the children. However, I didn't see the emotional toll and struggle my parents went through every day because of the crushing debt they were in. It looked 'easy' and 'manageable', but it wasn't. I thought this was everyone's life.
Just spend, spend, spend --- but don't worry about the save, save, save! "Girl, get yourself that new shirt and buy the matching shoes - you've earned it!" Sounds like something you've heard or told yourself, right? How about "Girl, save that money for later - you earned it! You'll want it when you don't want to work forever".
No one talks about that part, or that there will come a day and time when you'll have an emergency and you'll need money to take care of it. Do you want to take out another loan to cover that broken arm or the damages from that deer you hit the other night? How about this scenario… You can't be approved for a loan because your debt-to-income ratio is spread so thin. Are you stressed out yet?
Well, take a deep breath and relax because you are (probably?) an Oxford Federal Credit Union member and we are here to help you with your financial journey and education. We are not going to leave you wondering what to do. We provide free financial wellness tools through an online program called Banzai that covers topics from budgeting and saving for emergencies, to cutting costs and getting ready for retirement. They have an emergency fund calculator that is pretty cool.

I really hope you find Banzai to be as helpful as I have!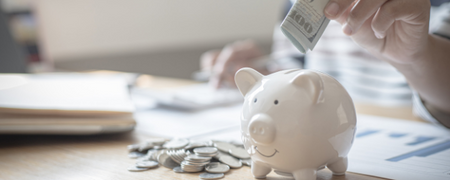 What is Financial Wellness?
I think I've always managed my money fairly well. But I spent many, many years living paycheck to paycheck and having to borrow from my parents if something came up…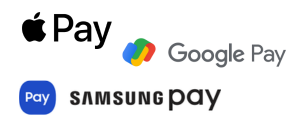 Mobile Pay & Digital Wallets

 
My teammate flashes her Apple Watch wherever she can – gas pumps, Subway, the vending machine…  But, a lot of people don't know about mobile pay or understand how it works.

Credit Cards & Interest Rates
A few weeks ago, I was paying for purchases in a retail store and was asked if I wanted to apply for their credit card. I said I wasn't interested, and the cashier replied, "Good. The interest rate is 30%! Can you believe that?!"