Join the Club!


September 12, 2023
Do you know about our Club accounts? They are a great way to save and set aside money for specific purposes.

Our Holiday Club account is an easy way to save for holiday shopping, traveling and more. You can't use the funds in a Holiday Club until they transfer to your Share Savings account on October 15. Well…you can if you want to close the account and pay a fee…but you can't make transactions, even if you are tempted to. This account won't show as an option when you want to make a transfer in digital banking – or a withdrawal at the ATM. 
I have a specific amount automatically transferred to my Holiday Club every payday so I don't have to remember to put money in it. By depositing even $20 a week, you could have a little more than $1000 to spend when the holidays come around.

Let me tell you about All Purpose clubs!
I use my Share Savings account as my emergency fund. I budget for an amount to be transferred into it monthly, and I could have a portion of my paycheck directly deposited into it if I chose to.

But, there are other things I need or want to save for so I'm not struggling to pay for them when the time comes. That's where the All Purpose Club accounts come in. I have one for heating oil, one for vacations/trips and I just opened one for miscellaneous expenses like registering my car, paying my sewer bill, etc. It is part of my budget to put money into those accounts monthly. And you can name them for the reason you are using them!

It's 'digital stuffing'.
Have you heard of the cash stuffing method of budgeting where you have envelopes for each expense category that you put cash into? Well, I think of my method as 'digital stuffing' using my Club accounts. More convenient and safer! When I need money to pay for oil for example, I just transfer it from my 'heating' account into my checking to do so. And I feel so much better throughout the year, knowing I'm preparing for these expenses – total stress reliever.

How do you open them?
You can easily open any Club account by visiting a branch or giving our member service team a call. BUT - it is super simple and takes seconds to open one all by yourself in digital banking.

Go to the main menu (3 lines above your name) and select Accounts. You will see a list of your accounts and at the bottom the option to Add an Account which opens a screen by that name when you select it. Click, then select what type of account you want to open. Then follow the prompts! You will be asked to accept Terms & Conditions, select an option for funding the new account (transfer some money now or do it later), then confirm. Easy!

When you go back to your dashboard, you will see the new account listed. Click on it and select Settings. Here you can rename the account and also choose if you want to display it in digital banking. You can turn those options off if you want to set it, hide it, forget it and let it grow.

Give it a try!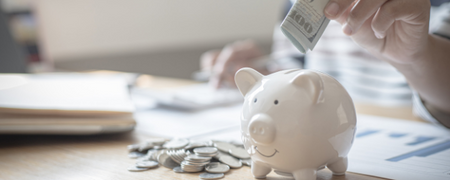 What is Financial Wellness?
I think I've always managed my money fairly well. But I spent many, many years living paycheck to paycheck and having to borrow from my parents if something came up…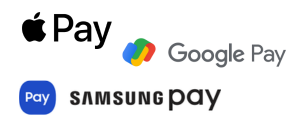 Mobile Pay & Digital Wallets

 
My teammate flashes her Apple Watch wherever she can – gas pumps, Subway, the vending machine…  But, a lot of people don't know about mobile pay or understand how it works.

Credit Cards & Interest Rates
A few weeks ago, I was paying for purchases in a retail store and was asked if I wanted to apply for their credit card. I said I wasn't interested, and the cashier replied, "Good. The interest rate is 30%! Can you believe that?!"